2016 JAX Ride-in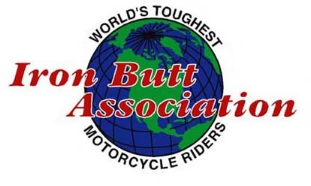 2016 IBA JAX RIDE-IN

Please read these instructions carefully. If you have any questions or problems, get in touch with Howard.

If you want to receive the certificate for your 2016 JAX Ride-in from Mike Kneebone in JAX then:

Click on the link below and send me that email
Attach a Copy of your paypal receipt for ($50.16) for the ride to that email

I MUST receive this info no later than March 6.

When you get to JAX, put these documents in an envelope and give it to me or to our colleague manning the registration desk immediately upon your arrival at the hotel.

Starting and ending witness statements
Fuel log
Copies of gas receipts
Spotwalla link (if you used a SPOT)

If you do not adhere to these time constraints, your certificate might not be ready for Mike Kneebone to present it to you, so PLEASE get the information to me.

If, for some reason, your proposed ride-in to JAX does not agree with your actual route, we can deal with that certificate issue on an individual basis.

Howard
2016JaxRidein@gmail.com


Click on the mail link below, it should populate your email client with all the required questions that need to be answered. Attach your Paypal payment confirmation.
---
© 2015, Iron Butt Association, Chicago, Illinois

Please respect our intellectual property rights. Do not distribute this document, or portions therein, without the written permission of the Iron Butt Association.