Memorial Ride - 2020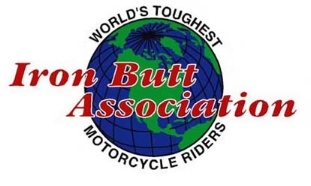 Version No. 1.1
Date last revised: August 27, 2020

At first, we thought about not having Memorial Rides this year. After all, besides the COVID issue, there's a heat wave across most of the country, fires in California, hurricanes on the gulf coast, tornadoes in the Midwest, and torrential rains along the east coast.
But, then we thought again. After all, to Iron Butt riders, the toughest motorcycle riders in the world, these issues are just another obstacle to overcome on the way to the finish line. In addition, Memorial rides have always been a way to remember and honor family and friends we miss. This year there are too many more friends and family we've lost due to illness or other causes. This is not a year to put our Memorial rides on the shelf. In fact, we should be doubling the effort in what has been a difficult 2020. Moreover, with the troubles faced in 2020, what activity gives you more social distancing than riding a motorcycle down the road?
This would be a great year to honor any fallen hero, especially those who have served us in the health care and first responder groups. These folks have faced an unprecedented call to action and they faced it bravely. If you know a way to honor a fallen hero, please consider that option. And, the year has been unusually tough on the elderly, many of whom were veterans and retired first responders. Please consider all those who were taken from us during this difficult year. All certified rides will have two certificates issued so one can be sent to a family member or friend that you wish to honor.
This year's Memorial Ride window is September 18 – October 4. Any IBA rides qualifies for a Memorial Ride.
To sign up for a Memorial ride go to
No payment is required at registration. By signing up you can be assured of receiving all future communications about this year's ride.
Not familiar with the Memorial Rides? For a history of the ride, take a look at
http://www.ironbutt.com/memorial/thenandnow.html
In a normal year, at the Big As Texas Event held at the conclusion of the fall Memorial Ride window, awards are given to riders who have completed increments of 5,000 or more 'memorial miles' since 2011. Dozens of riders have earned this coveted award. However, with the cancelation of this year's Big As Texas Event, Memorial Miles Award certificates will be issued, but their 'public' presentation will be delayed until the BAT Event in 2021.
'For more information, contact Howard Entman at 901-230-0922 or at hentmanmd@gmail.com.