Memorial Ride - 2023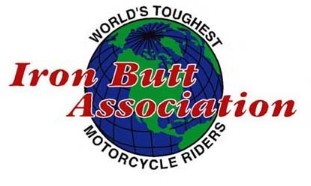 Version No. 1.3
Date last revised: September 1, 2023

We all have a special person or group who made us who we are - family, friends, first responders, law enforcement, military, teachers - many who were ready when called and those in the behind-the-scenes organizations always there giving and often not seen.

The IBA Memorial Rides are for all of them - you choose your ride and who you are riding for. We will include a personalized dedication to each certificate and send you an extra certificate if you would like to give to the family of those you honor. Just include your message - 15 words or less - when you submit your ride application.
This year's Memorial Ride window is September 9 – September 25. Any IBA rides qualifies for a Memorial Ride. Mark this on your calendar!!
Not familiar with the Memorial Rides? For a history of the ride, take a look at
http://www.ironbutt.com/memorial/thenandnow.html
At the Big As Texas Event held at the conclusion of the fall Memorial Ride window, awards will be presented to riders who have completed increments of 5,000 or more 'memorial miles' since 2011. Few riders have earned this coveted award. You can be one!
For more information, contact Howard Entman at 901-230-0922 or at [email protected]